Introduction
Dubai is a city like no other, where modern skyscrapers stand tall against the backdrop of ancient traditions. From the luxurious hotels to the bustling souks, there is something for everyone in this vibrant city. One of the best ways to experience the beauty and grandeur of Dubai is by taking a helicopter sightseeing tour, and there is no better place to start your adventure than at Atlantis, The Palm. With its breathtaking views and world-class service, Atlantis offers an unforgettable experience that will leave you in awe.
The Thrill of a Helicopter Ride in Dubai
Dubai is known for its larger-than-life attractions, and a helicopter ride in dubai is no exception. As you soar through the sky, you'll be treated to panoramic views of iconic landmarks such as the Burj Khalifa, Palm Jumeirah, and Burj Al Arab. The feeling of freedom and exhilaration as you hover above the cityscape is truly unparalleled.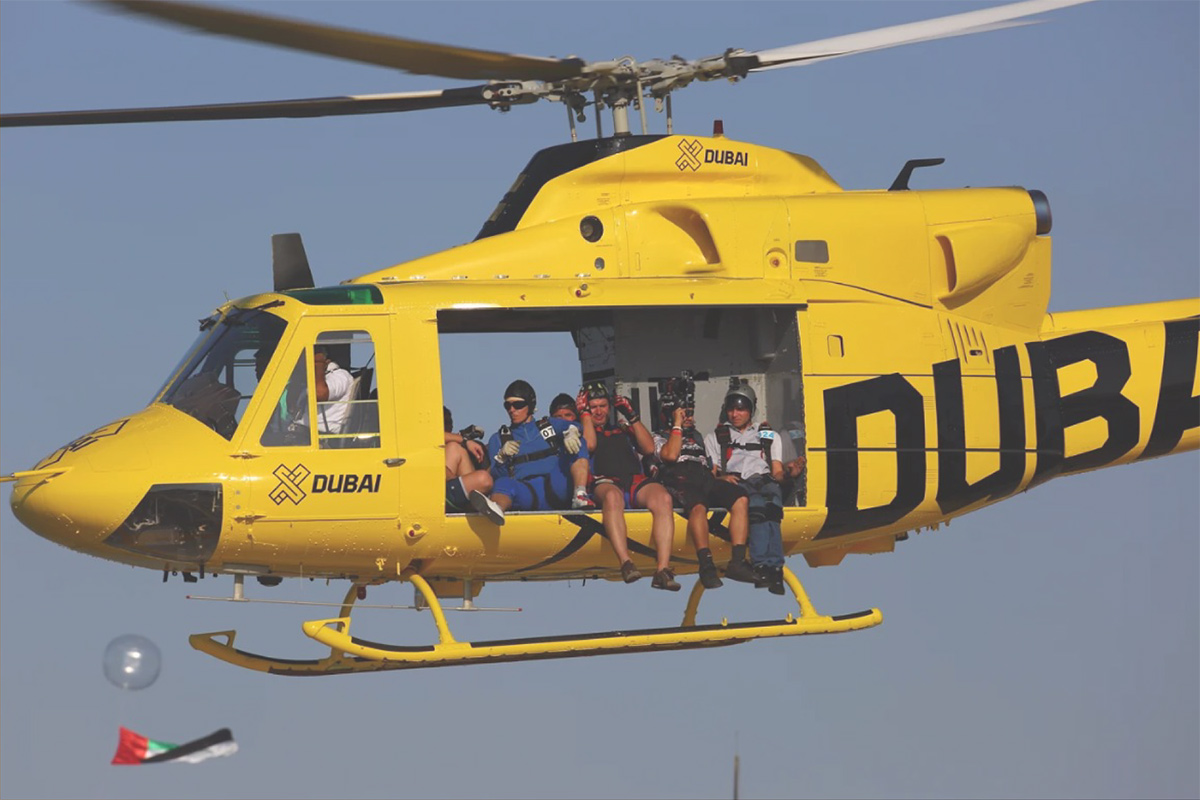 Helicopter Tours in Dubai: A Unique Perspective on the City
Dubai's skyline is constantly evolving, with new architectural marvels being built every year. A helicopter tour in dubai allows you to witness this transformation from a whole new perspective. As you fly over the city, you'll get a bird's-eye view of the stunning architecture, including the world's tallest building – the Burj Khalifa. The contrast between old and new becomes evident as you pass over historic neighborhoods like Bastakiya and Deira while also catching glimpses of futuristic structures like the Dubai Frame.
Why Choose a Helicopter Tour in Dubai?
There are several reasons why a helicopter tour should be at the top of your Dubai itinerary:
Unparalleled Views: From your vantage point high above the city, you'll have unobstructed views of Dubai's most famous landmarks. Whether it's the iconic Burj Al Arab or the sprawling Palm Jumeirah, you'll be able to capture stunning photos that will make your friends and family envious.
Time-Efficient: With a helicopter tour, you can cover a lot of ground in a short amount of time. Instead of spending hours in traffic or waiting in line for attractions, you can see it all from the comfort of a helicopter. This allows you to make the most of your time in Dubai and see as much as possible.
Once-in-a-Lifetime Experience: How often do you get the chance to soar above one of the most glamorous cities in the world? A helicopter tour is a truly unique experience that will create memories to last a lifetime. It's not every day that you can say you've seen Dubai from the sky!
Booking Your Helicopter Ride at Atlantis
Now that you're convinced of the magic of a helicopter sightseeing tour in Dubai, it's time to book your ride at Atlantis, The Palm. The hotel offers several packages to suit different budgets and preferences.
12-Minute Helicopter Ride: This quick but exhilarating ride takes you on a whirlwind tour of Dubai's most famous landmarks. You'll fly over the Palm Jumeirah, Burj Al Arab, and other iconic sights before returning to Atlantis.
Private Helicopter Charter: If you're looking for a more personalized experience, consider booking a private helicopter charter. This allows you to customize your itinerary and spend more time exploring specific areas of interest.
VIP Helicopter Tour with Champagne: For those looking to add an extra touch of luxury to their experience, Atlantis offers a VIP package complete with a bottle of champagne. Raise a toast as you take in the breathtaking views and create memories that will last a lifetime.
FAQs about Helicopter Tours in Dubai
Can I book a helicopter tour in Dubai online?
Yes, you can easily book a helicopter tour in Dubai online. Simply visit the Atlantis, The Palm website or other reputable tour operators in Dubai and select your preferred package. Follow the instructions to complete your booking and secure your spot.
How much does a helicopter ride in Dubai cost?
The cost of a helicopter ride in Dubai varies depending on the duration of the tour and the package you choose. Prices typically start around $200 per person for a short 12-minute ride, while private charters can cost upwards of $1000.
Is it safe to take a helicopter tour in Dubai?
Yes, taking a helicopter tour in Dubai is safe. All helicopters used for sightseeing tours undergo regular maintenance and are operated by experienced pilots who prioritize passenger safety. Additionally, strict safety regulations are followed to ensure a smooth and enjoyable flight experience.
What should I wear for a helicopter ride in Dubai?
It is recommended to wear comfortable clothing and shoes for your helicopter ride in Dubai. Avoid loose clothing or accessories that may be blown away by the wind during the flight. Sunglasses are also recommended to protect your eyes from the glare.
Can children take part in a helicopter tour?
Yes, children are welcome to take part in helicopter tours in Dubai, but there may be age and weight restrictions depending on the package you choose. It is best to check with the tour operator or Atlantis, The Palm directly for specific guidelines.
Will there be commentary during the helicopter tour?
Yes, most helicopter tours in Dubai provide live commentary during the flight. Experienced pilots will point out landmarks and provide interesting facts about the city's history and architecture.
Conclusion
A helicopter sightseeing tour at Atlantis, The Palm offers an unforgettable way to discover the magic of Dubai from the sky. With breathtaking views of iconic landmarks, luxurious packages tailored to different preferences, and top-notch safety standards, it's no wonder that helicopter tours are a popular choice among visitors to Dubai. Soar above the city and create memories that will last a lifetime – book your helicopter tour today!