Introduction
Dubai, a city known for its opulence and architectural wonders, offers a unique and thrilling way to experience its mesmerizing skyline – a helicopter sightseeing adventure. As you soar through the sky, you'll be treated to panoramic views of iconic landmarks such as the Burj Khalifa, Palm Jumeirah, and the Atlantis Hotel. In this article, we will explore the exhilarating world of helicopter rides in Dubai and discover why it is an absolute must-do activity for any visitor to this vibrant city.
The Thrill of a Helicopter Ride in Dubai
Dubai is a city that never fails to amaze with its grandeur and larger-than-life attractions. And what better way to take in all of its splendor than from high up in the sky? A helicopter ride in Dubai offers an unparalleled experience that will leave you breathless.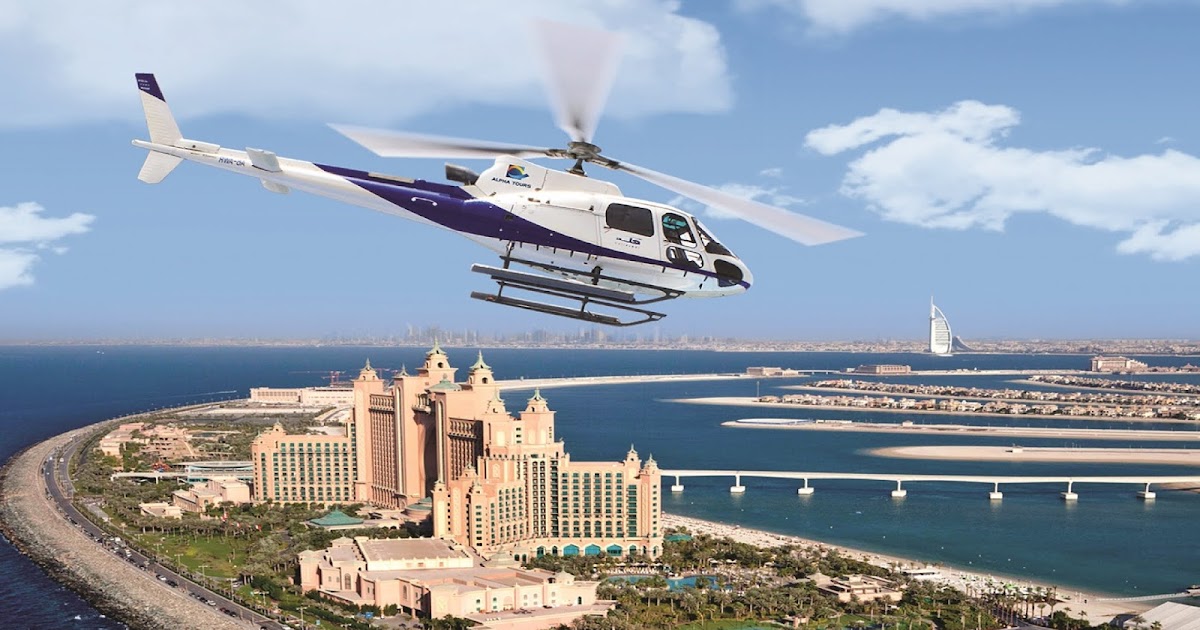 The Ultimate Bird's Eye View
When you embark on a helicopter sightseeing adventure in Dubai, you'll be treated to a bird's eye view of the city's most iconic landmarks. From the towering Burj Khalifa to the breathtaking Palm Jumeirah, every moment of your ride will be filled with awe-inspiring sights that can only be fully appreciated from above.
Unforgettable Photo Opportunities
If you're looking for that perfect Instagram-worthy shot, a helicopter ride in Dubai is your ticket to capturing stunning photographs. As you hover above the city's skyline, you'll have ample opportunities to snap pictures of architectural marvels such as the Burj Al Arab and the Dubai Marina. These photos will serve as lifelong memories of your unforgettable adventure.
Adrenaline Pumping Experience
For thrill-seekers and adrenaline junkies, a helicopter ride in Dubai is an absolute dream come true. The feeling of soaring through the air at high speeds while taking in the breathtaking views below is an experience like no other. It's a rush of adrenaline that will leave you exhilarated and craving for more.
Helicopter Tours in Dubai
Dubai boasts a variety of helicopter tour operators, each offering their own unique packages and routes. Whether you're looking for a short introductory ride or a longer, more comprehensive tour, there's an option to suit every preference. Let's explore some of the popular helicopter tours in Dubai.
12-Minute Helicopter Ride
Perfect for those with limited time or first-time fliers, the 12-minute helicopter ride offers a quick yet thrilling glimpse into Dubai's skyline. This tour typically covers the Palm Jumeirah, Atlantis Hotel, and Burj Al Arab, giving you a taste of the city's most iconic landmarks.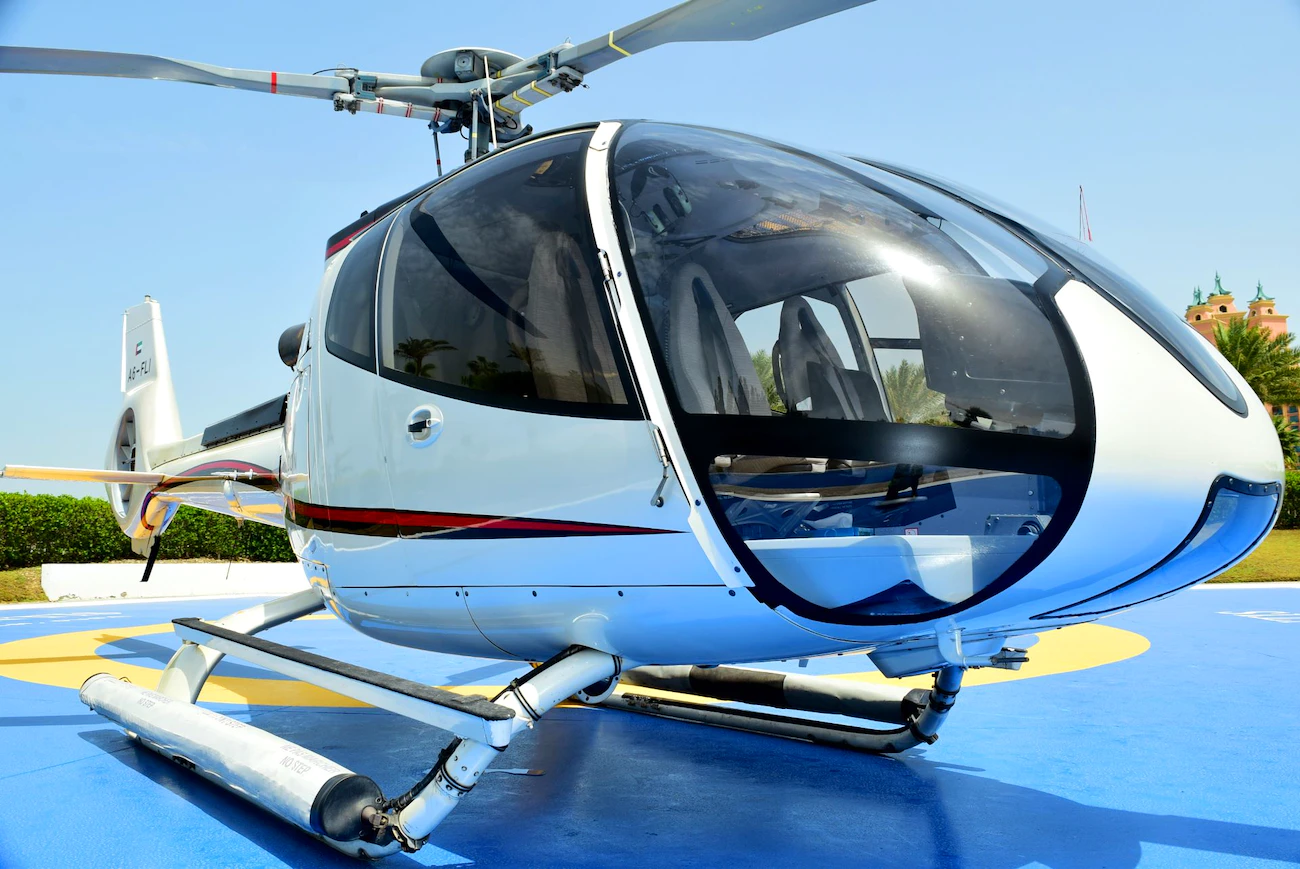 Extended Helicopter Tour
If you're eager to explore more of Dubai from above, an extended helicopter tour is the way to go. Lasting around 25-30 minutes, this tour takes you on an extended journey across the city, showcasing additional landmarks such as the World Islands and Dubai Creek.
Private Helicopter Charters
For those seeking a truly personalized experience, private helicopter charters are available in Dubai. Whether it's a romantic date night or a special occasion with friends and family, chartering a helicopter allows you to tailor your flight route and duration according to your preferences.
Booking Your Helicopter Ride in Dubai
Booking a helicopter ride in Dubai is a straightforward process that can be done online or through various tour operators. Here are some tips to ensure a smooth booking experience:
Research Different Operators: Take your time to research different helicopter tour operators in Dubai. Look for reputable companies with positive reviews and excellent safety records.
Compare Packages: Compare the various packages offered by different operators to find one that suits your budget and preferences.
Check Availability: Ensure that your preferred date and time slot are available before making a booking.
Book in Advance: Helicopter rides in Dubai are popular and tend to sell out quickly, especially during peak tourist seasons. It's advisable to book your ride well in advance to secure your spot.
FAQs about Helicopter Rides in Dubai
Can anyone go on a helicopter ride in Dubai?
Yes, anyone can go on a helicopter ride in Dubai as long as they meet the operator's safety requirements.
Is it safe to fly in a helicopter?
Yes, helicopter rides in Dubai adhere to strict safety regulations and are considered safe for passengers.
What should I wear for a helicopter ride?
It is recommended to wear comfortable clothing and avoid loose items that may be blown away by the wind during the flight.
Are there age restrictions for helicopter rides?
Most operators have age restrictions in place for safety reasons. It's best to check with the specific operator for their age requirements.
Can I bring a camera or phone onboard?
Yes, you can bring cameras and phones onboard to capture the incredible views during your helicopter ride.
What happens if the weather is bad on the day of my booking?
In case of bad weather, operators may reschedule or offer refunds for cancelled flights. It's always best to check with the operator regarding their policy.
Conclusion
A helicopter sightseeing adventure in Dubai is an experience like no other. From exhilarating views of iconic landmarks to unforgettable photo opportunities, it offers an unparalleled perspective of this vibrant city. Whether you're a thrill-seeker looking for an adrenaline rush or a photography enthusiast seeking that perfect shot, a helicopter ride in Dubai will leave you with memories that last a lifetime. So don't miss out on this extraordinary opportunity to capture Dubai's breathtaking skyline – book your helicopter ride today!