Introduction
Dubai, a city known for its breathtaking skyline and luxurious attractions, offers a unique way to experience its beauty – a helicopter tour. Imagine soaring through the skies, taking in panoramic views of iconic landmarks like the Burj Khalifa, Palm Jumeirah, and the Burj Al Arab. A helicopter ride in Dubai is an exhilarating adventure that allows you to witness the city's grandeur from a whole new perspective. In this article, we will explore everything you need to know about helicopter tours in Dubai and why it's an experience you'll never forget.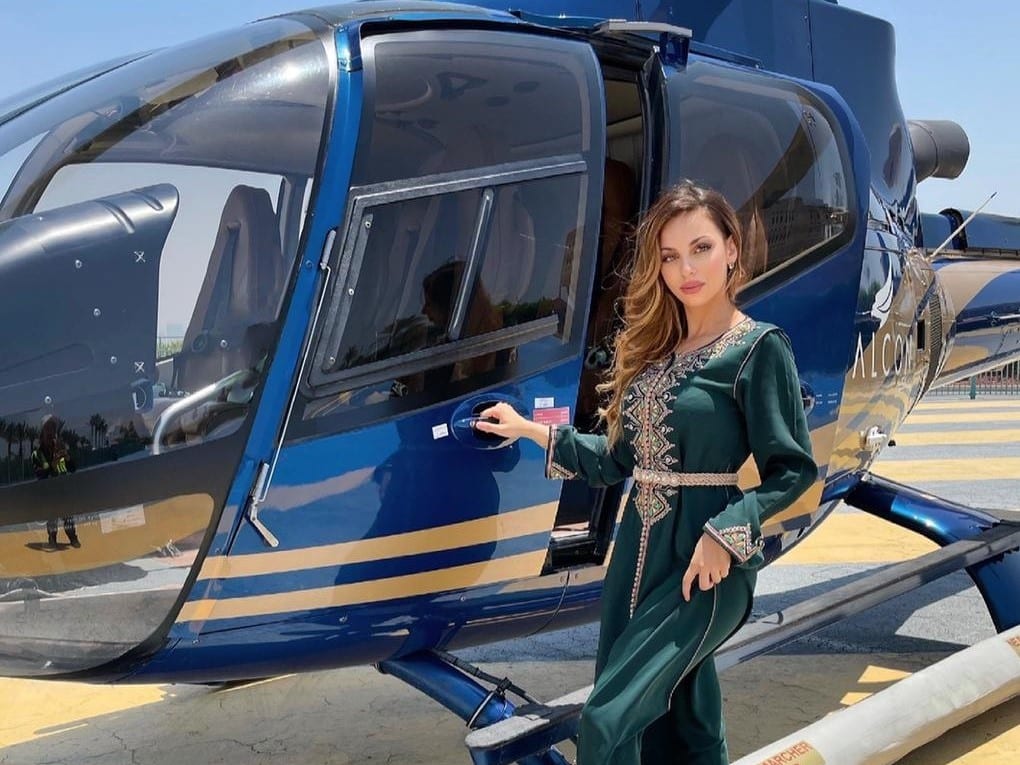 Why Choose a Helicopter Tour in Dubai?
Dubai is a city that constantly pushes boundaries and aims for the extraordinary. With its impressive skyscrapers, man-made islands, and architectural wonders, exploring Dubai from above is an absolute must. Here are some reasons why you should consider booking a helicopter tour in Dubai:
Unparalleled Views: From the comfort of your helicopter, you'll have uninterrupted views of Dubai's most iconic landmarks. Capture stunning photos and create lasting memories as you witness the city's beauty from above.
Exhilarating Experience: A helicopter ride in Dubai is an adrenaline-pumping adventure that will leave you breathless. Feel the thrill as your helicopter takes off and enjoy the sensation of flying high above the ground.
Time-Saving: With a helicopter tour, you can cover more ground in less time compared to traditional sightseeing methods. Get a comprehensive overview of Dubai's attractions without wasting hours in traffic or waiting in long queues.
Expert Commentary: Most helicopter tours provide expert commentary throughout the flight, offering insights into Dubai's history, culture, and architecture. Learn fascinating facts about each landmark as you fly over them.
VIP Treatment: When you book a helicopter tour in Dubai, you can expect VIP treatment from start to finish. From a luxury transfer to exclusive access, every aspect of your experience will be tailored to provide a memorable journey.
Helicopter Tours in Dubai: What to Expect?
Before embarking on your helicopter tour in Dubai, it's essential to know what to expect. Here's everything you need to know:
Booking Your Helicopter Tour
To book your helicopter tour in Dubai, you have several options. Many reputable tour operators offer a variety of packages suited to different budgets and preferences. You can book directly through their websites or consult with travel agencies for assistance.
Choosing the Duration
Helicopter tours in Dubai typically range from 12 minutes to an hour, depending on the package you choose. Shorter tours offer a quick overview of the city's highlights, while longer tours allow for more comprehensive exploration.
Safety Measures
Safety is of utmost importance during helicopter tours. Before takeoff, you'll receive a thorough safety briefing by qualified professionals. Rest assured that strict safety standards are followed throughout the entire experience.
Boarding the Helicopter
Once you arrive at the helipad, you'll be greeted by friendly staff who will guide you through the boarding process. Listen carefully to their instructions and ensure that you follow all guidelines for a smooth and enjoyable flight.
The Flight Experience
As the helicopter takes off, prepare yourself for an extraordinary adventure. Feel the rush as you ascend into the sky and marvel at the stunning views unfolding before your eyes. Listen to the pilot's commentary as they point out notable landmarks along the way.
Landmarks You'll See
During your helicopter tour in Dubai, you'll have the opportunity to see a myriad of famous landmarks. Some of these include:
The Burj Khalifa: Admire this architectural marvel, standing tall at 828 meters, as it dominates the city's skyline.
Palm Jumeirah: Witness the beauty of this man-made island, shaped like a palm tree and adorned with luxurious resorts and residences.
The Burj Al Arab: Feast your eyes on the iconic sail-shaped hotel that has become a symbol of Dubai's opulence and grandeur.
The World Islands: Look down upon this collection of man-made islands designed to resemble a map of the world, showcasing Dubai's visionary ambitions.
Photography Tips
Capturing stunning photos during your helicopter tour is essential to preserve the memories. Here are some photography tips to make the most out of your experience:
Use a Wide-Angle Lens: A wide-angle lens will allow you to capture more of the breathtaking views in a single frame.
Avoid Reflections: Minimize reflections by keeping the helicopter windows clean and shooting at an angle.
Experiment with Settings: Play around with different camera settings, such as exposure and shutter speed, to capture the best shots.
Be Prepared: Keep your camera or smartphone easily accessible throughout the flight to capture spontaneous moments.
Enjoy the View: While it's important to capture photos, remember to also take in the view with your own eyes. Don't spend the entire flight behind your camera lens.
Conclusion
A helicopter tour in Dubai offers a once-in-a-lifetime experience to discover the magic of this extraordinary city from above. Whether it's your first time visiting or you're a seasoned traveler, seeing Dubai's iconic landmarks from a bird's-eye view is an adventure that will leave you awe-inspired. Book your helicopter tour today and get ready for an unforgettable journey through the skies of Dubai.